---
The Philadelphia Rare Books & Manuscripts Co. (PRB&M), LLC
The Arsenal, #4 • 2275 Bridge Street, Ste. 314 • Philadelphia, PA 19137
EMAIL rarebks@prbm.com • PHONE 215.744.6734
www.prbm.com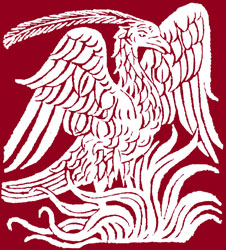 PRB&M IS NOW ENTIRELY DEVOTED . . .
To IRS qualified & OTHER
APPRAISALS

. . . To COLLECTION-BUILDING
CONSULTATION . . .

& TO limited, private BOOKSELLING via
DIRECT OFFER ONLY.
---
---
Founded as a strictly antiquarian rare bookselling concern in 1984, PRB&M
joined the Antiquarian Booksellers Association of America in 1985,
executed its first major appraisals in 1991,
established its distinctive website in 1997,
created its range-expanding "SessaBks" in 2001,
& warmly welcomed visitors by appointment at
The Arsenal between 2006 & 2021.

Since 1 January 2022, that long, varied, & dedicated experience

has been brought to bear in service of our clients' needs
in newly focused & still evolving ways!

---
---
For a printable, forwardable pdf version of our FAQ
ON APPRAISAL GENERALLY,
click here.

To access a FAQ specifically for individuals who contemplate DONATION
of valuable materials to institutions,
click here.

Our appraiser's IRS-qualifying certification is current through 2026,
and his PROFESSIONAL BIOGRAPHY may be reviewed
here.
To enquire about our services,
or just to stay in touch,
click here . . .
---
---
Let us blazon before you the motto of ILAB,

the International League of Antiquarian Booksellers:
THE LOVE OF BOOKS
UNITES US!
Yours,
as always,
David & Cynthy

PRB&M
David Szewczyk & Cynthia Davis Buffington
Principals (LLC)
ABAA/ILAB



All material © 2023
The Philadelphia Rare Books & Manuscripts Company
The PRB&M PHOENIX DEVICE is that of Matteo Capcasa (di Codeca),
as taken from the title-page of Johannes Ferrariensis's work De coelesti vita,
printed by Capcasa in Venice, December 1494, for
Hieronymus Blondus.
---